Lydia II Patchwork & Poms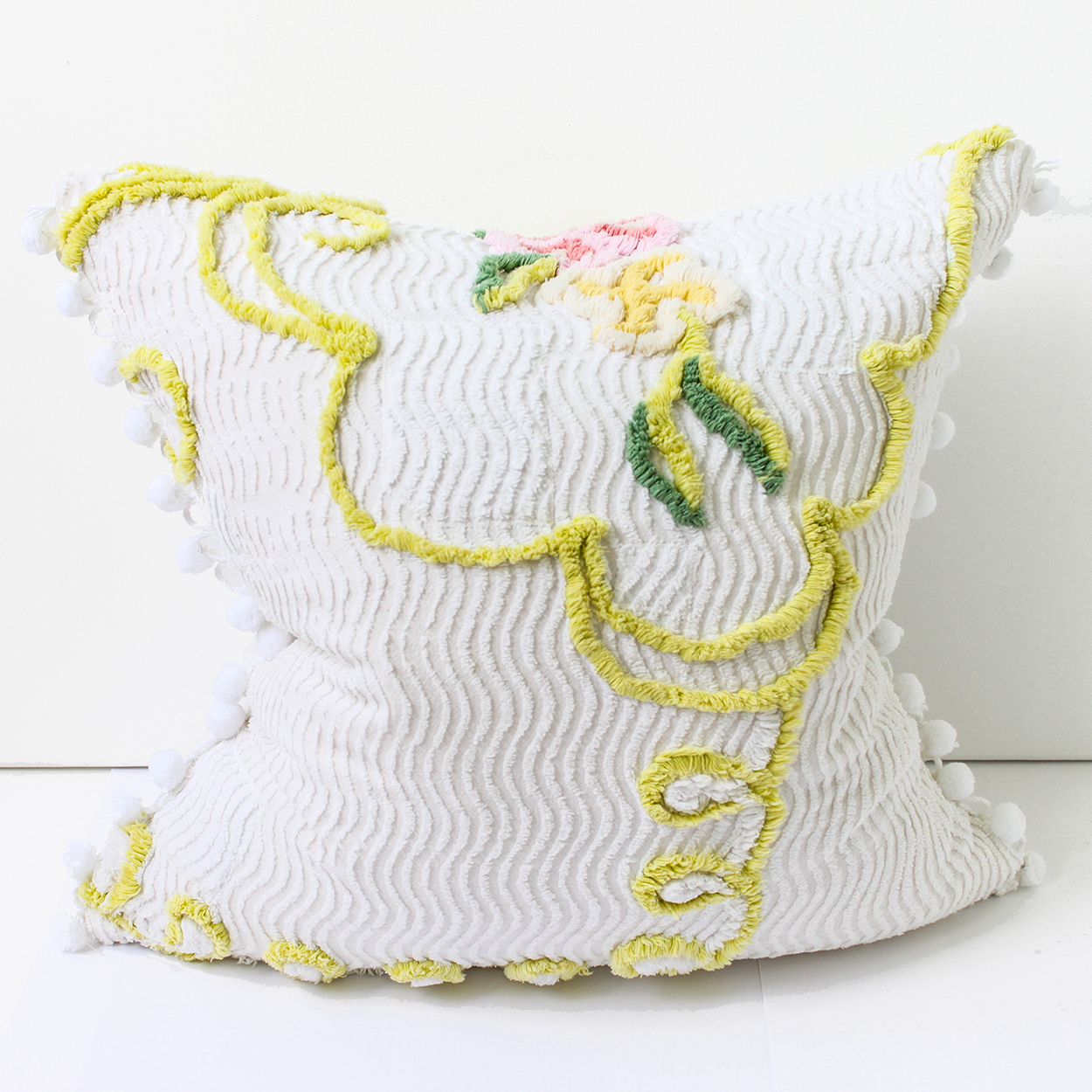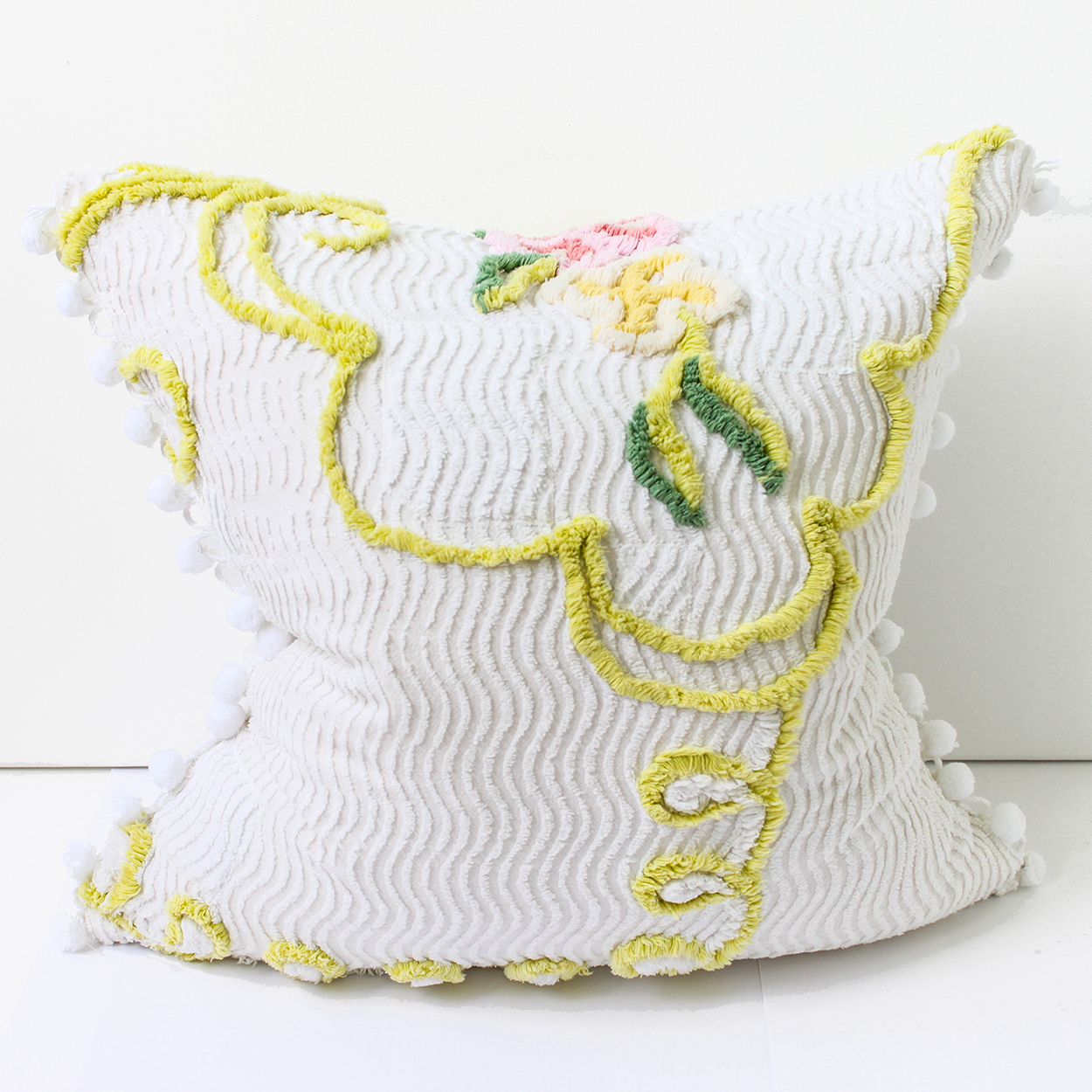 sold out
Lydia II Patchwork & Poms
LYDIA is the youngest of the Bennet sisters. She is gossipy, silly, immature and completely self-indulgent.
This is 1 out of a 4 piece LYDIA pillow cover set in a 31 pillow PEMBERLEY Collection.
Made from salvaged material and dressed in white cotton pom poms.
Sections are lovingly patched and repaired. Created from vintage tapestry.
***Repurposed collections such as these may have beautiful imperfections that make them unique and one of a kind.
Size: 20"x 20"
Color: White + multi floral motifs
100% Cotton
Nylon zipper closure.
*100% Duck Down Pillow inserts SOLD SEPARATELY*
Ships to USA. Shipping not included in price.