Plush Aviator Black Sheep Pillow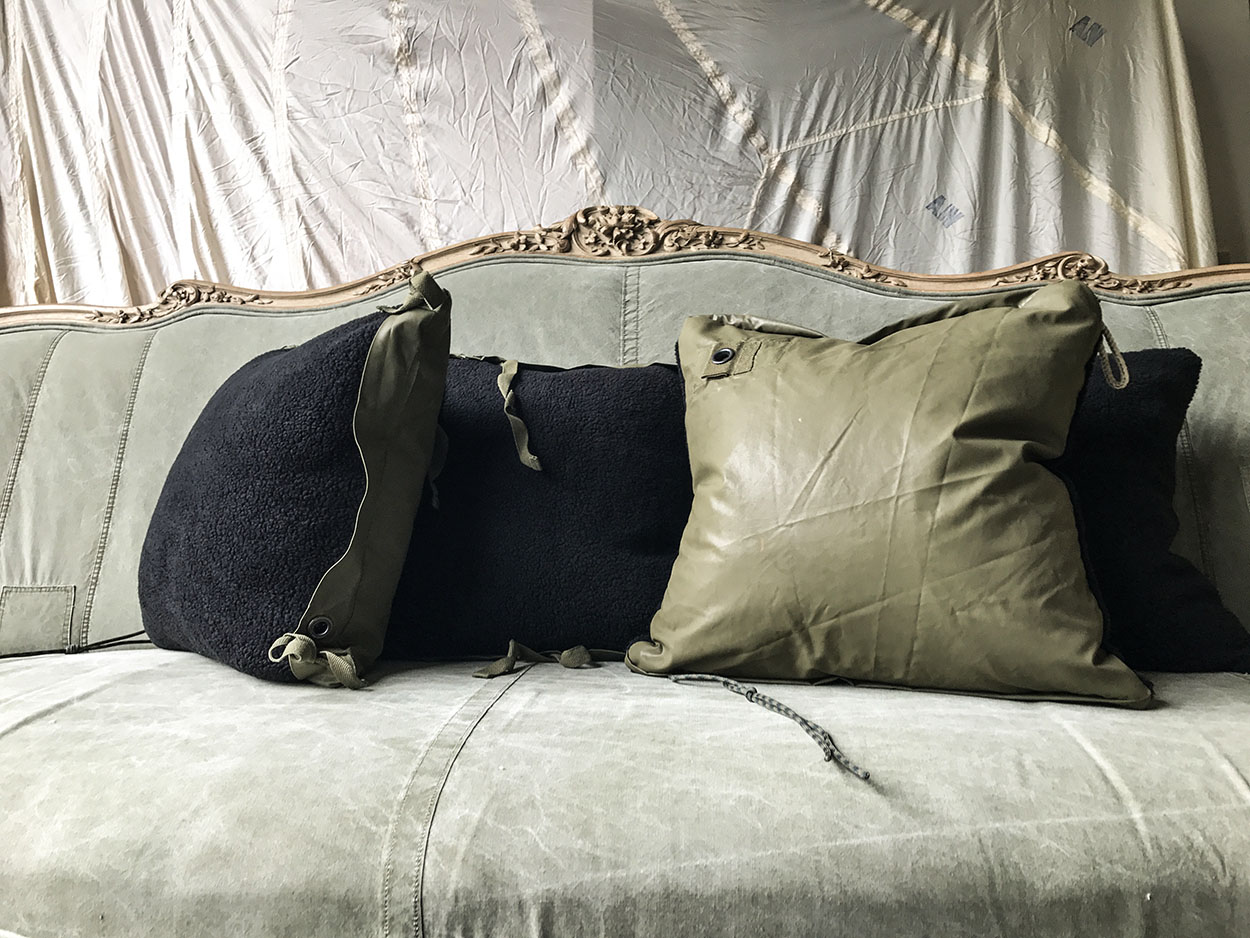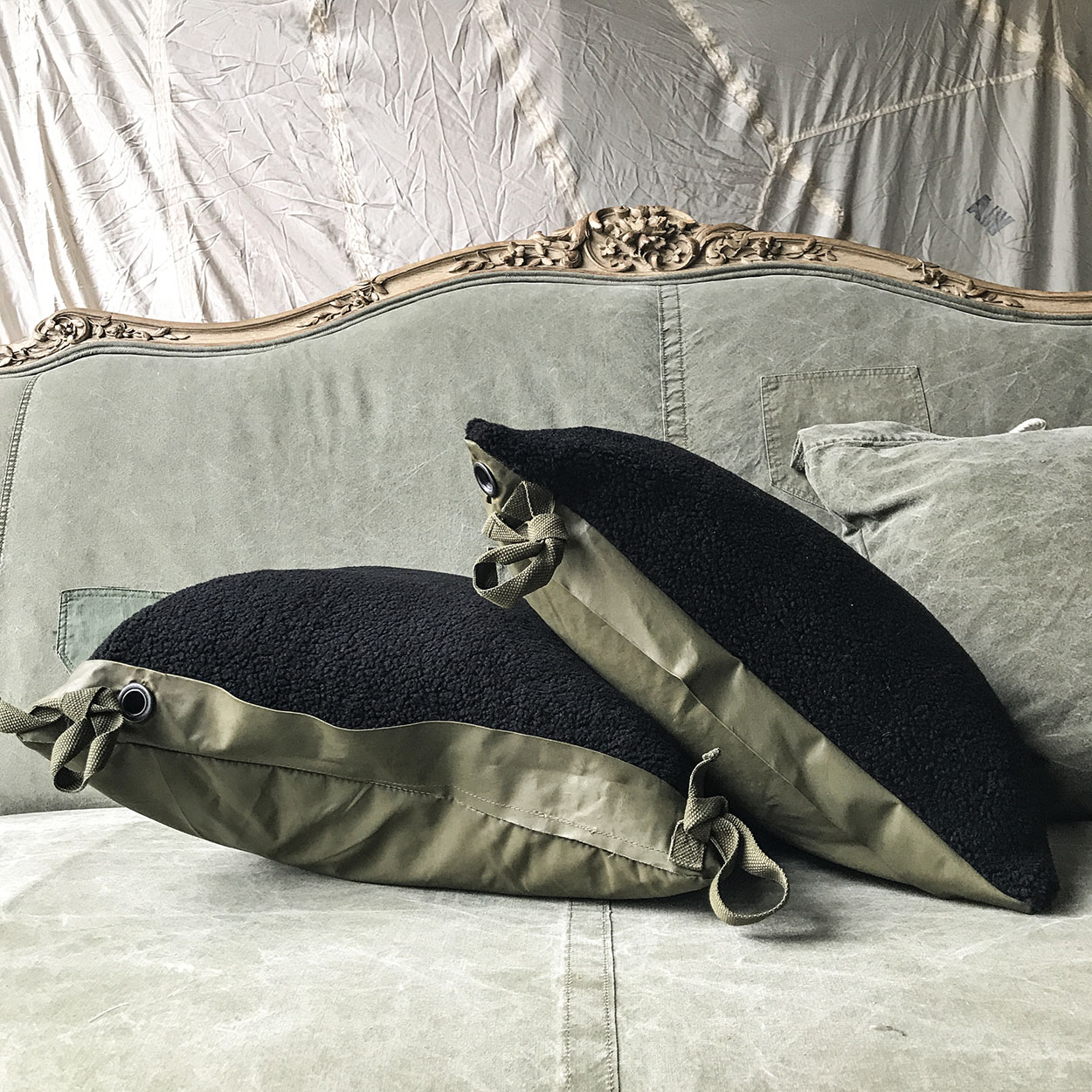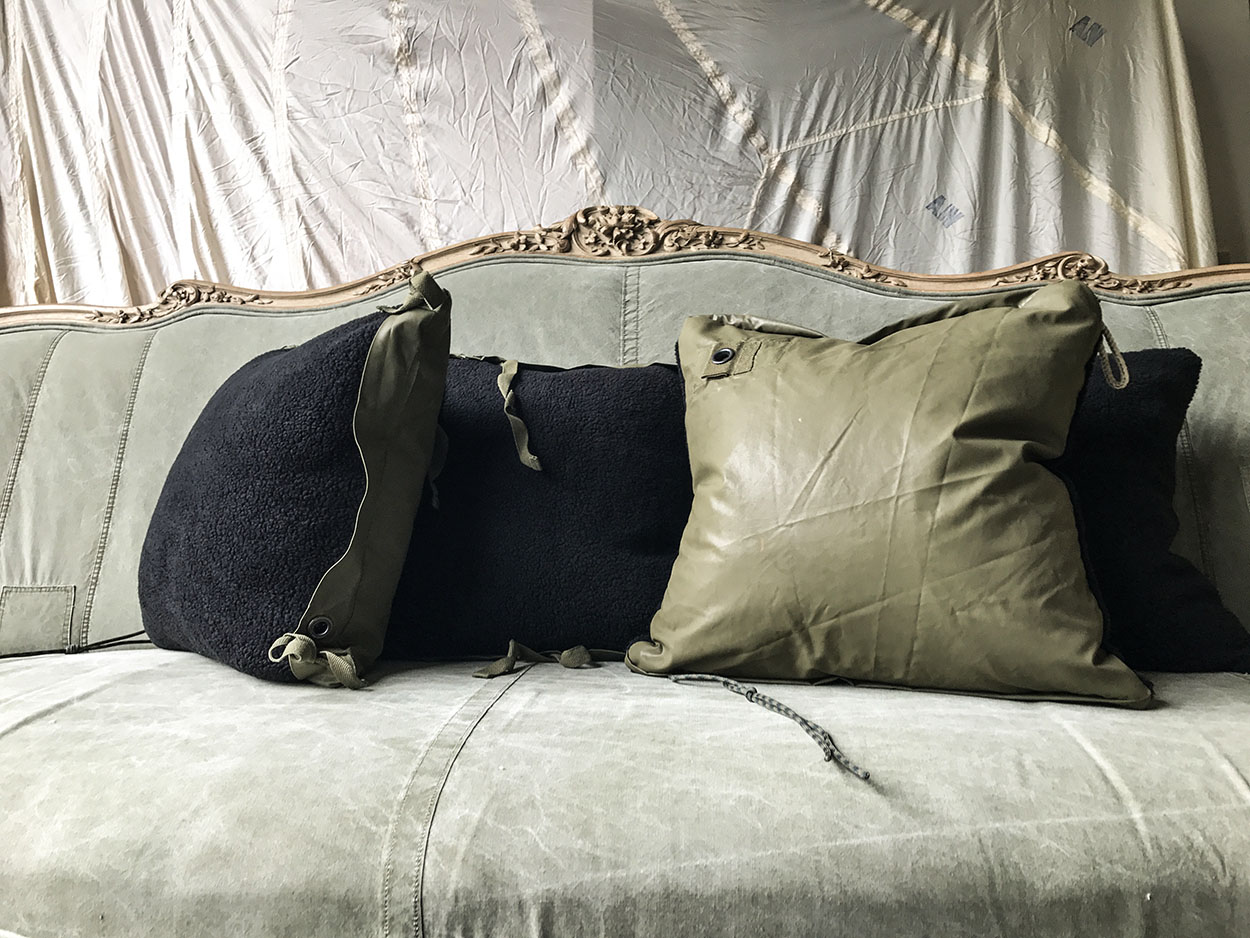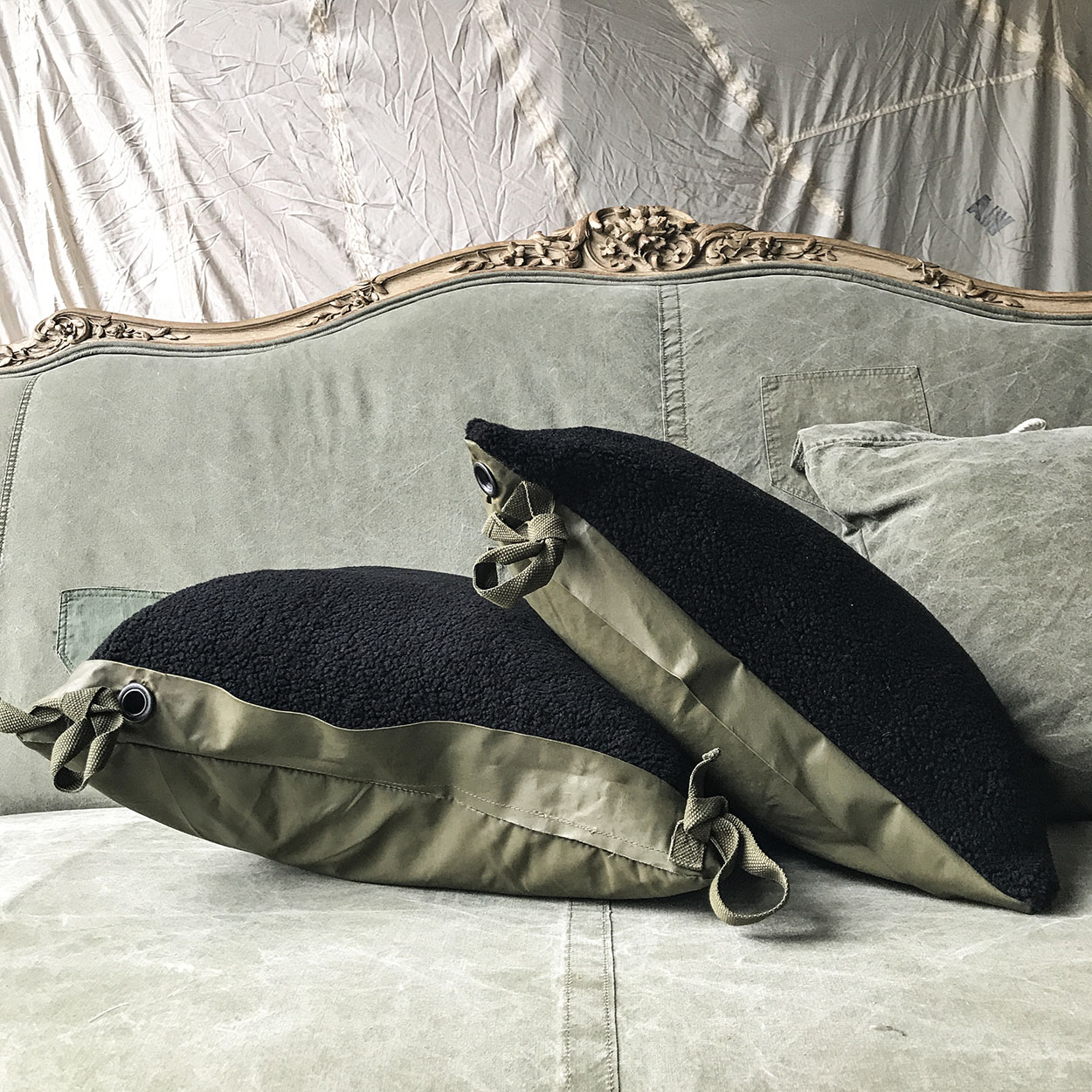 sold out
Plush Aviator Black Sheep Pillow
Made from salvaged material. Created from Authentic Canadian Military Pup Tent Shelter Half + authentic surplus parachute cord, grommets, tape.
Paired with black sherpa.
***All pillows are slightly unique from each other.
***Repurposed collections such as these may have beautiful imperfections that make them unique and one of a kind. A pillow for the vintage lover!
Size: 20"x 20"
Color: Olive Drab, black
Material content: acrylic, coated nylon
Nylon Zipper closure.
MACHINE WASHABLE
*100% Duck Down Pillow inserts SOLD SEPARATELY*
Ships to USA. Shipping not included in price.