Blue Velvet Bench- salvaged blue velvet with blood orange velvet tipping. Painted wood.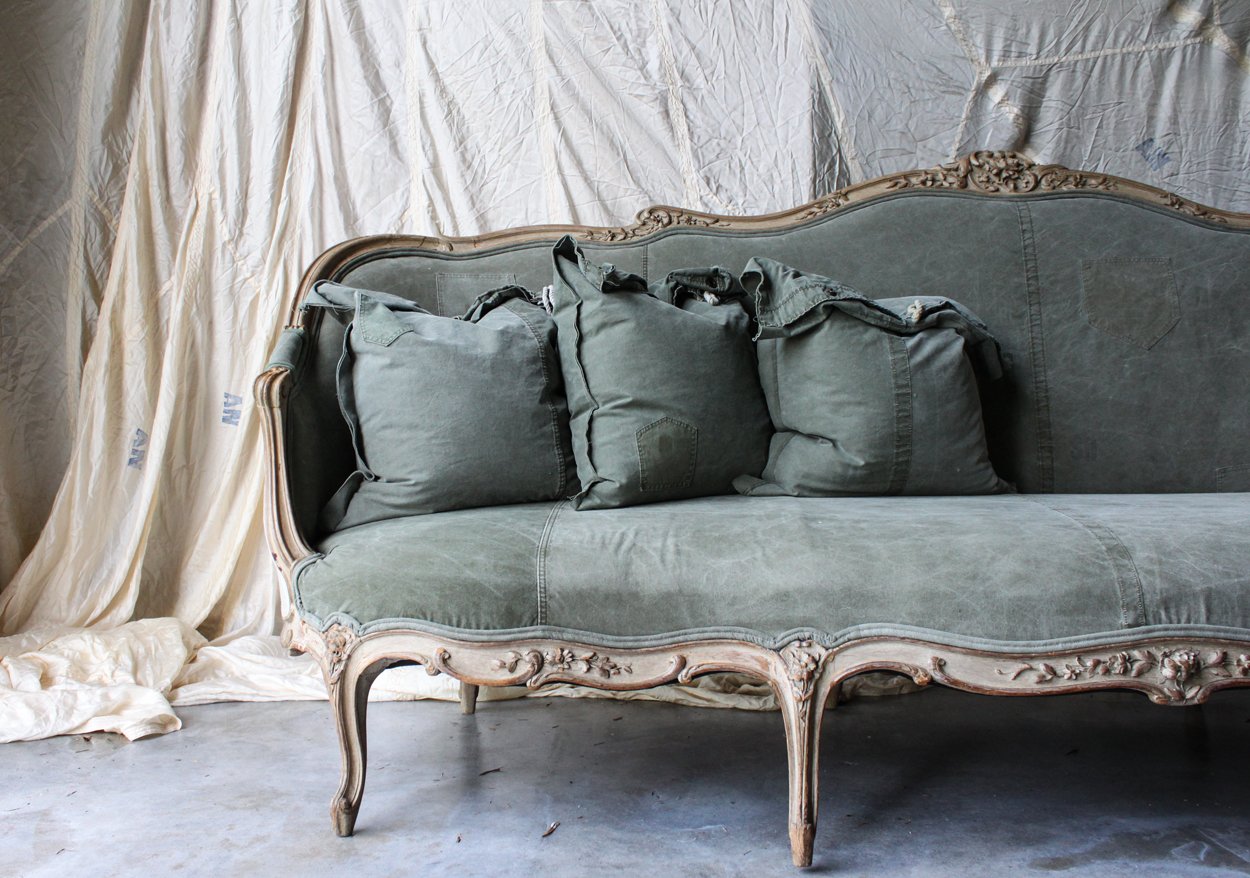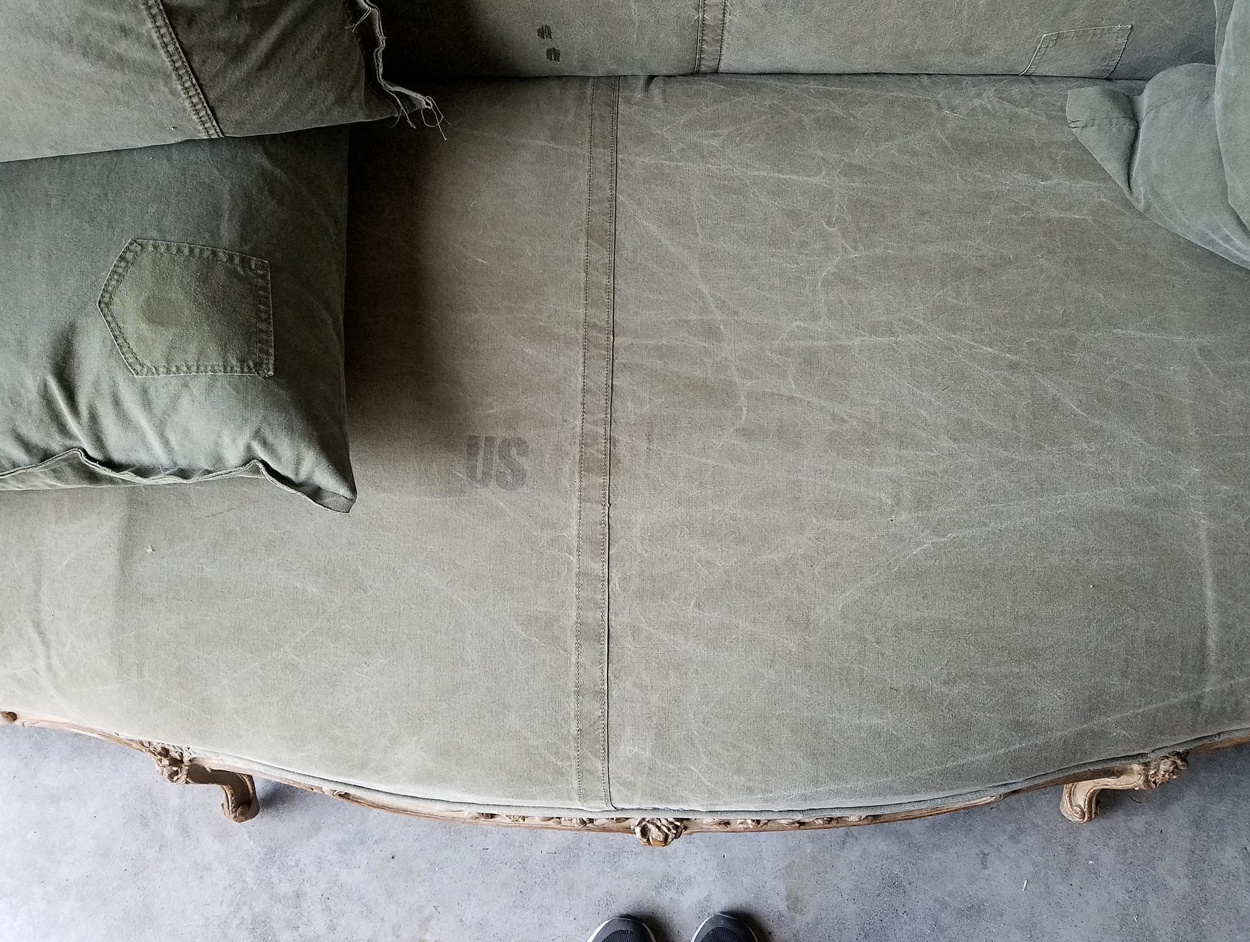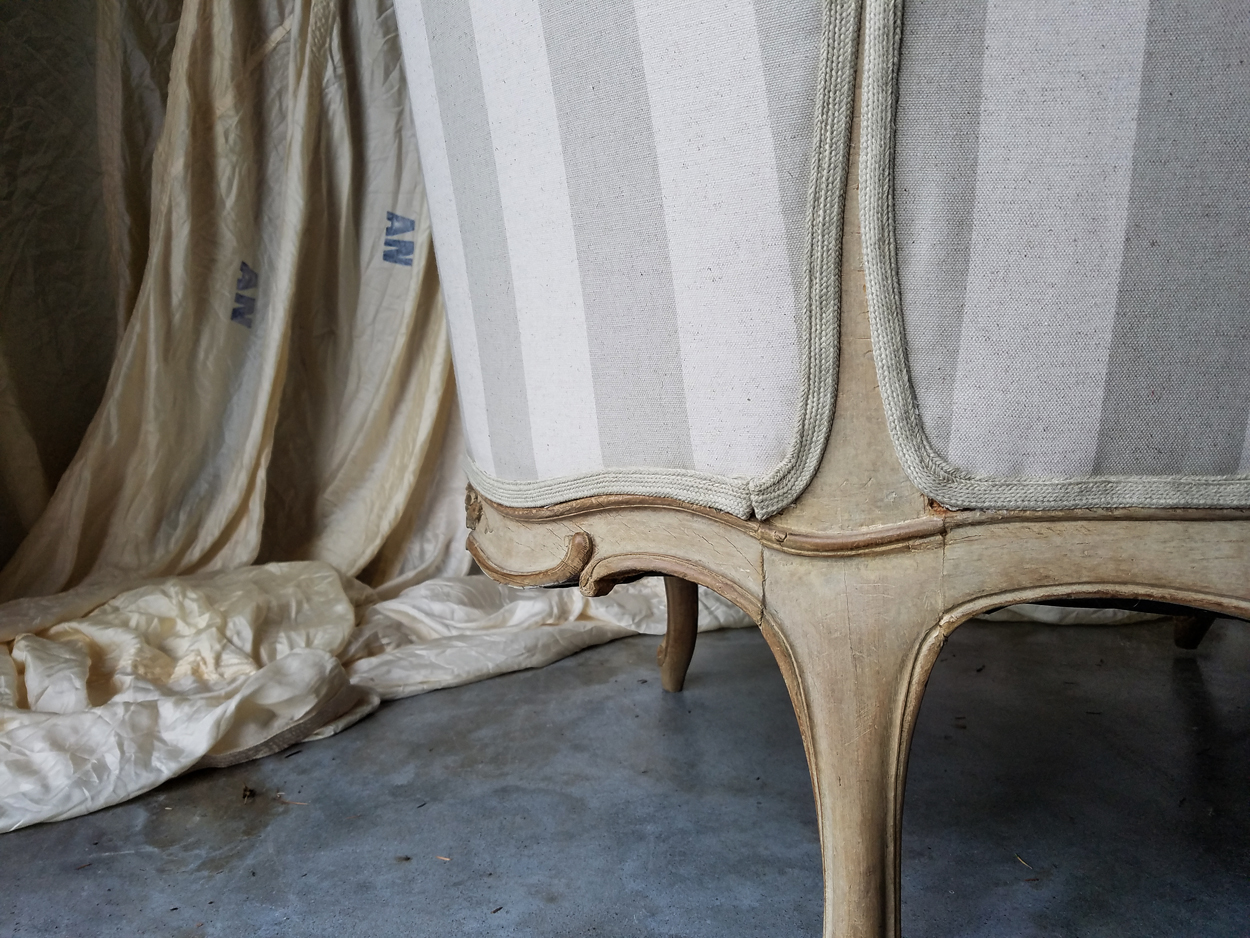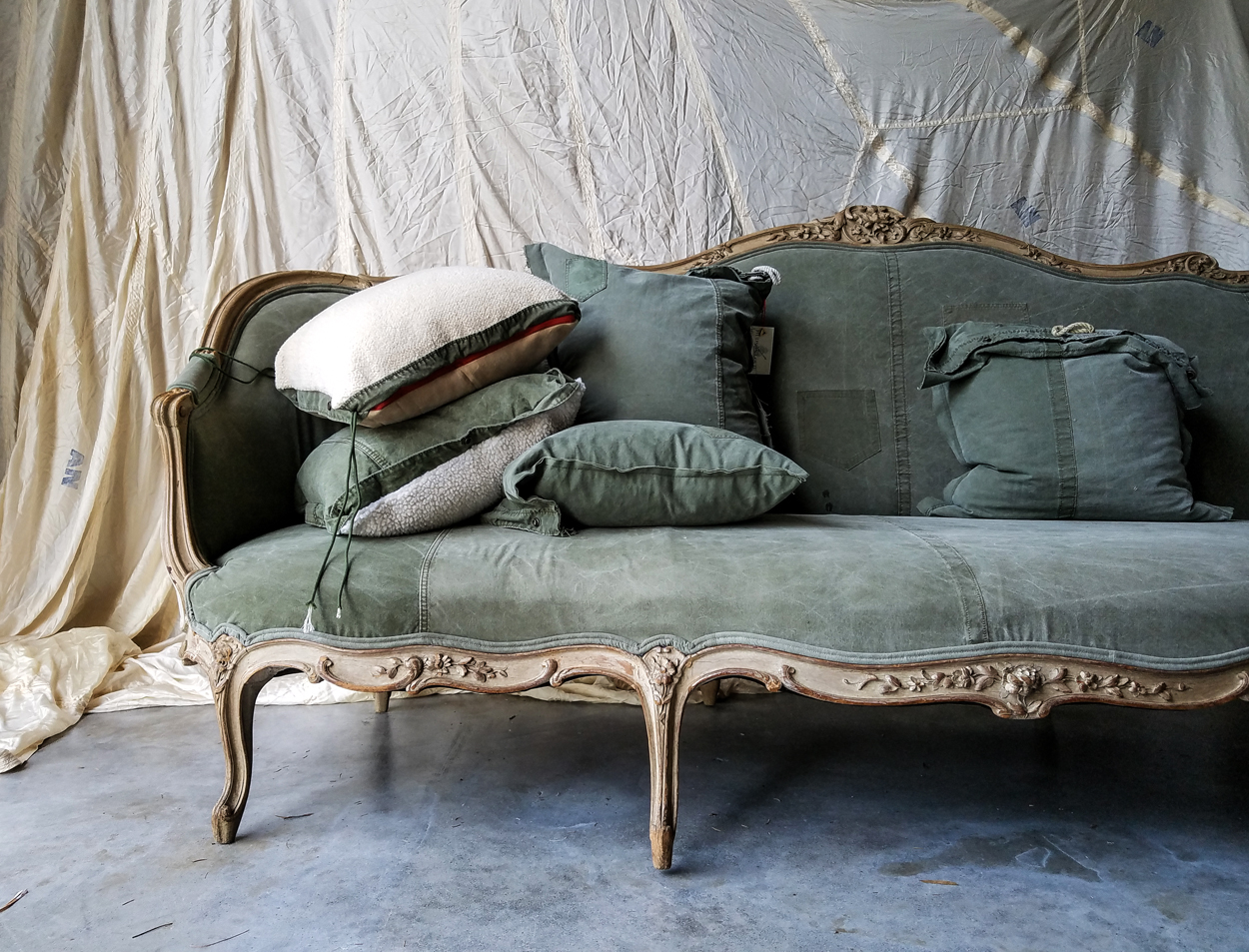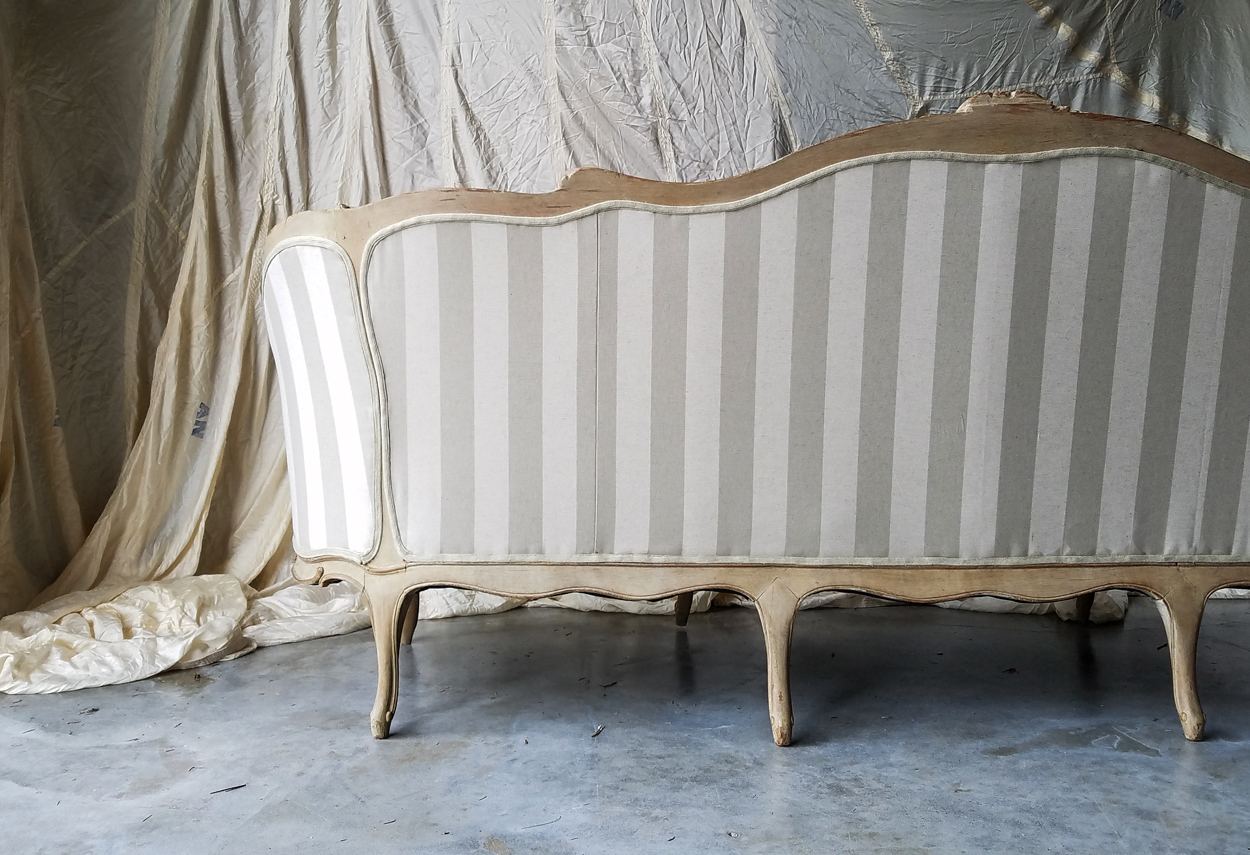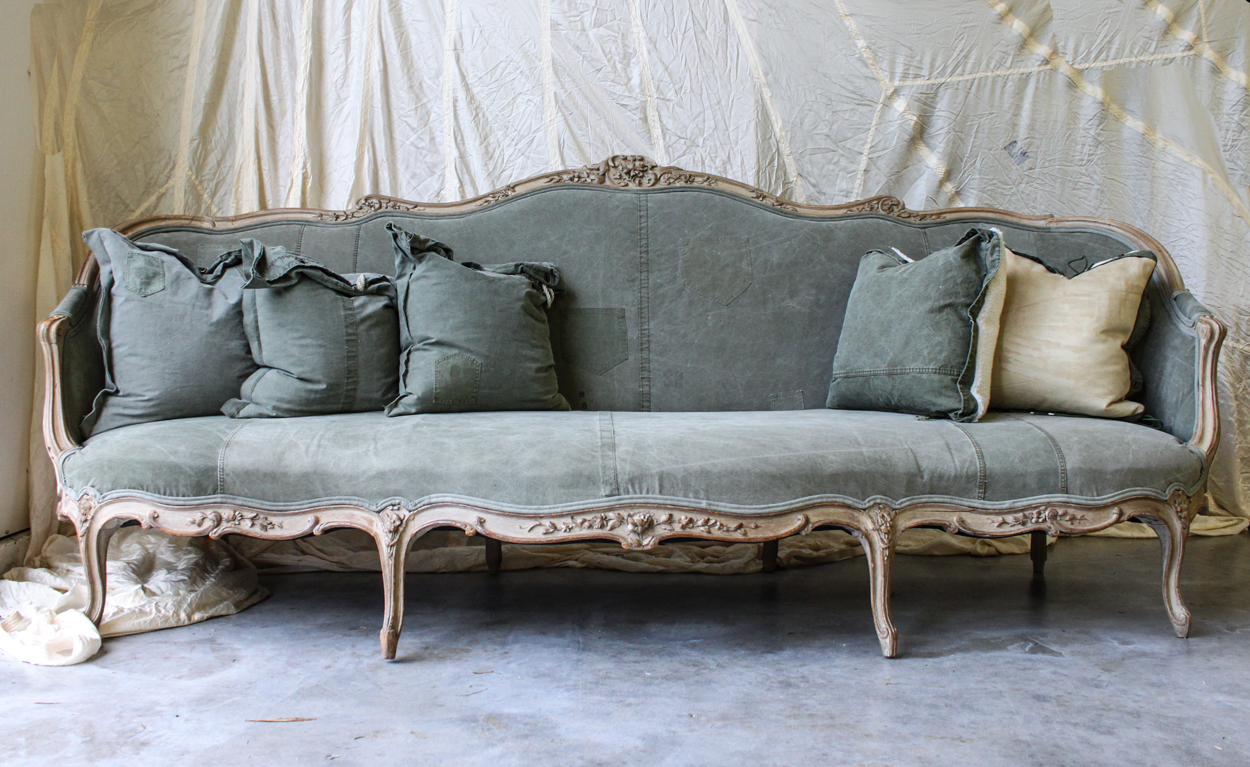 SURPLUS ANTIQUE FRENCH COUCH 19th Century french frame reupholstered in army pup tent canvas. Natural wear with beautiful marbled effect paired with patch and repair pockets. It doesn't get much more Hollywood Surplus than this!
DINING CHAIR SOLDIERS 19th Century french dining chairs. Reupholstered in army pup tent canvas. Mixing utility with elegance.
PIRATE SETTEES 19th century matching french settees. Frames are in good condition for being over 100 years old. Reupholstered in satin finish wide Black and Champagne stripes.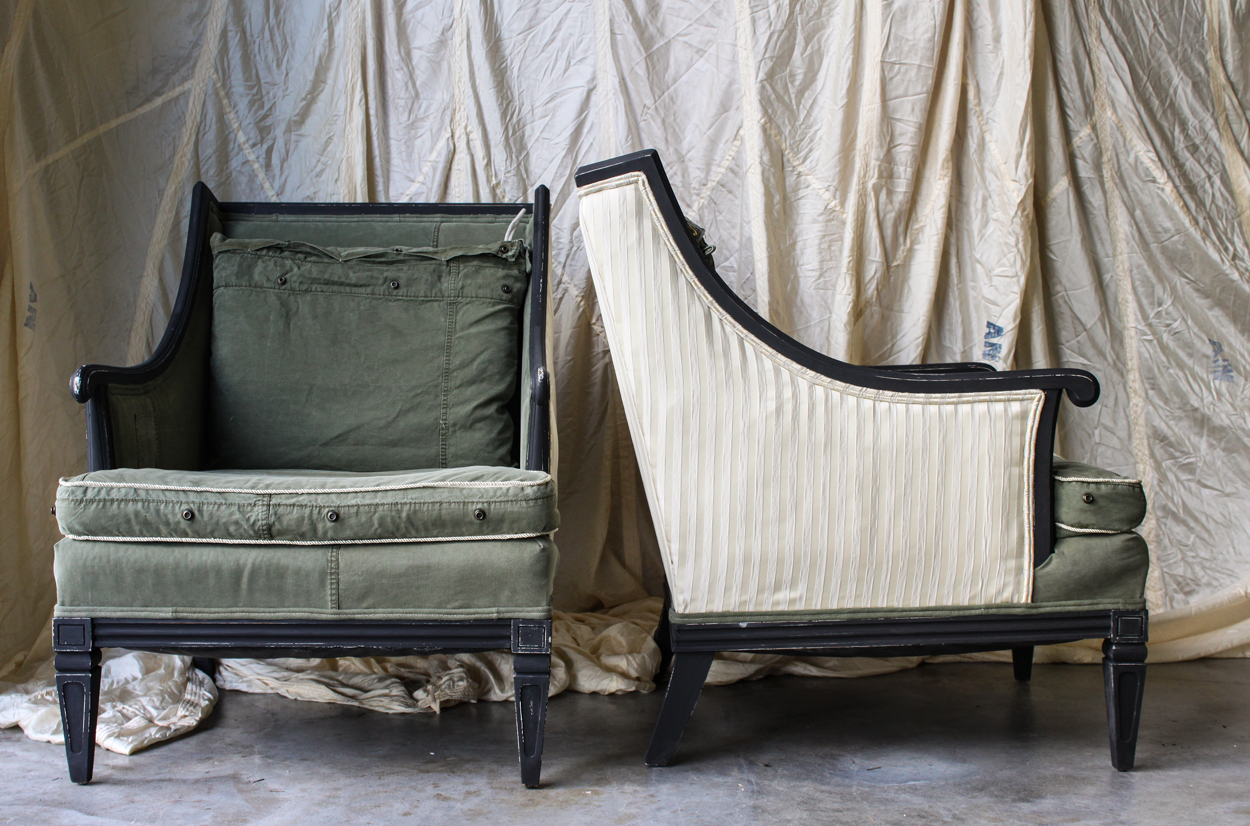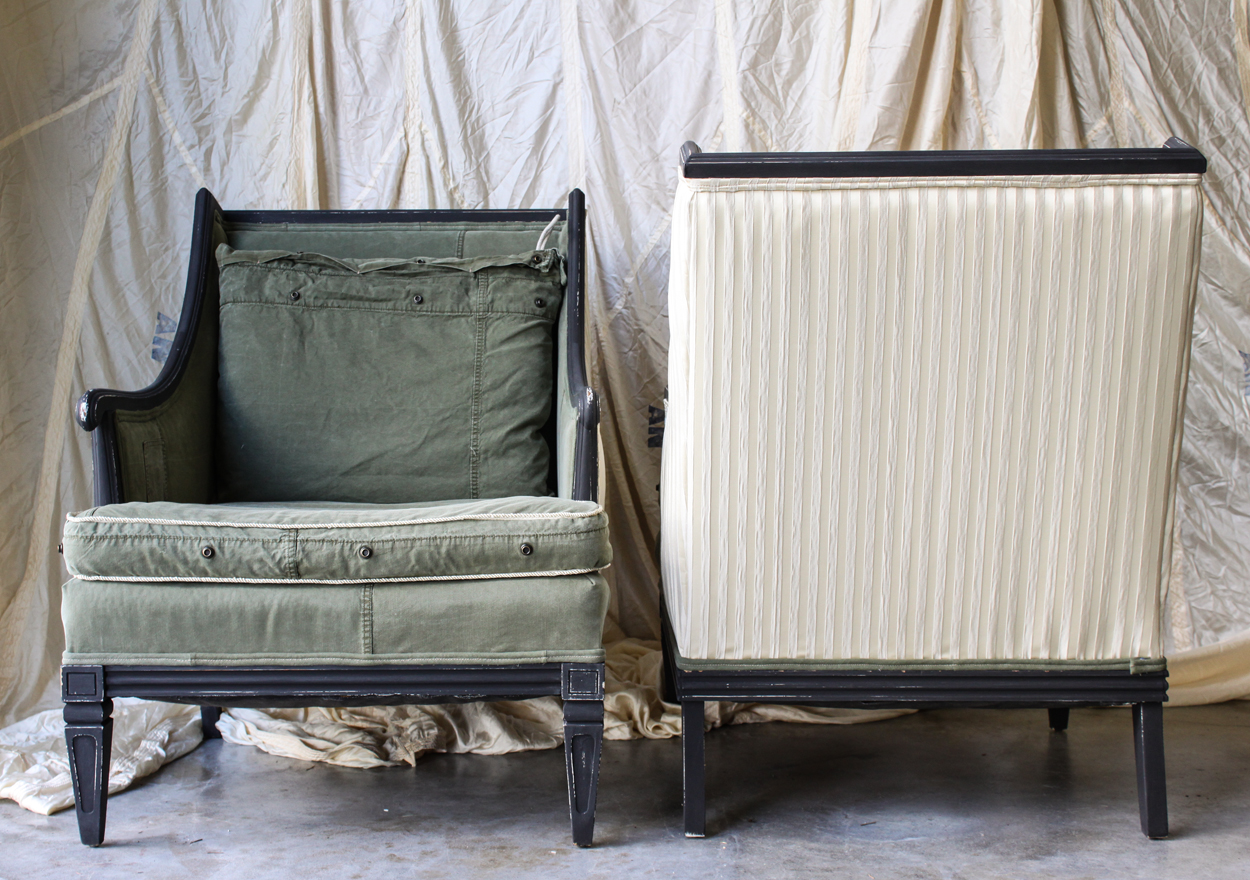 SURPLUS TWIN CHAIRS Reupholstered with retired military pup tent halves. Fresh chalk paint finished frame with antiqued edging. Satin ivory stripe backing.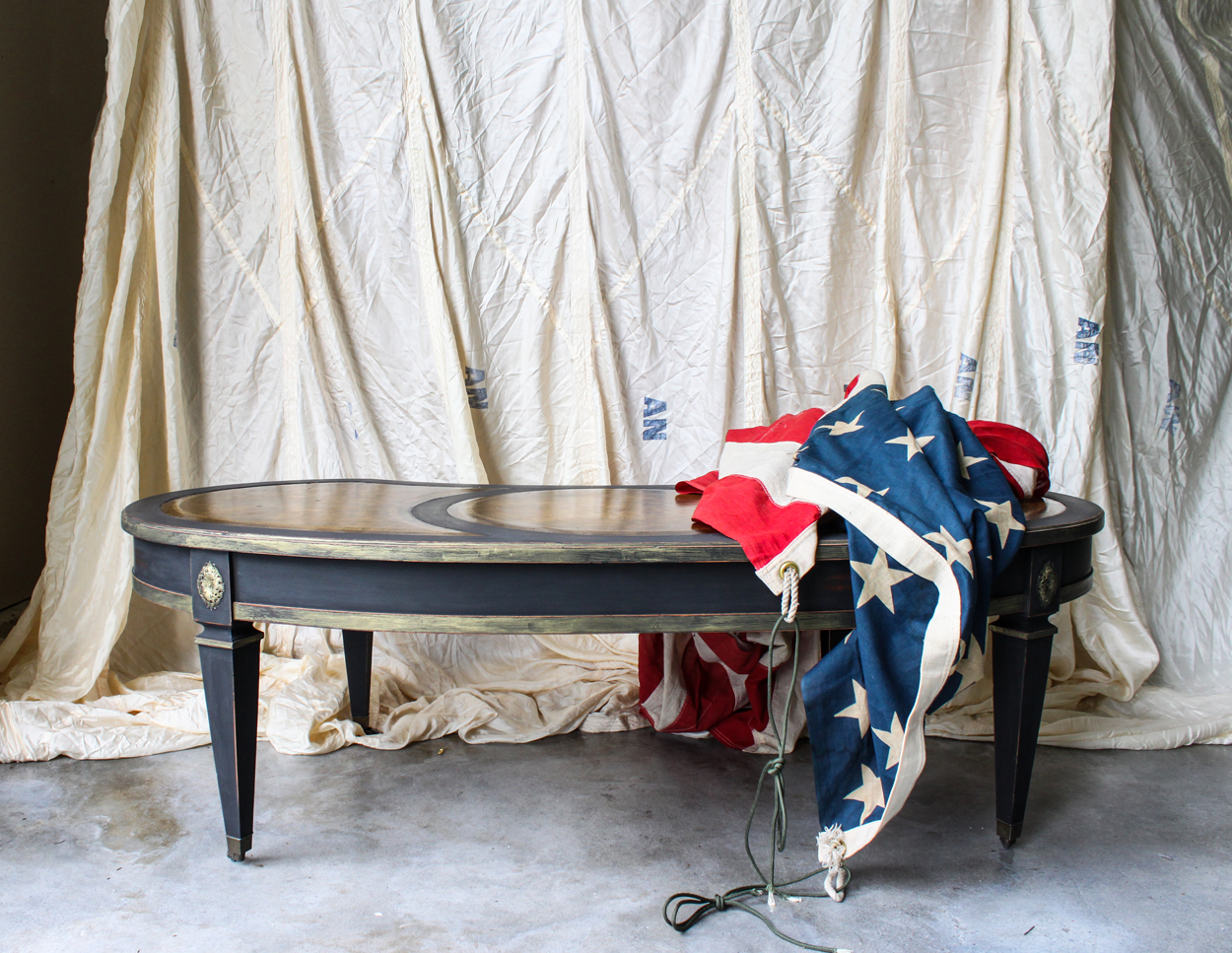 THE GENERAL'S COFFEE TABLE Restored wood coffee table in Carbon chalk paint and gold. This vintage piece still has the original leather table top aged to perfection.
GOLD CHAIR We've given this once modest chair the Midas Touch! Gold velvet covering on painted gold frame.
BLUE SUEDE WING BACK CHAIR Salvaged this gem with pink velvet and slightly dated wood finish. We actually loved the chair as it was found but the covering had seen better days. Feeling moody we reupholstered with a classy black tie (sexy back) aesthetic in blue suede and black lacquer.
HOLLYWOOD SURPLUS PUP TENT CHAIR This is the evolution of the original sweat stained white 1960's chair to a beautiful Army surplus tribute. Reupholstered in vintage pup tent shelter halves, authentic patchwork and all. Dressed in WWII satin pillows.
VINTAGE WOOD FOUR-POSTER TWIN BED Restored with added gold monogram and outfitted in custom Hudson Louie duvet covers and pillows. All materials locally sourced and salvaged.
VINTAGE WOODEN ARMOIR salvaged, restored and refinished in two tone stain. All original hardward. Beautiful one-of-a-kind vintage piece.
CHEVRON COFFEE TABLE salvaged long vintage coffee table. Refurbished wood veneer table top surface in a beautifully handcrafted modern chevron pattern.
BIG ISLAND CHAIR salvaged, reupholstered and painted with black lacquer this beautifully crafted giant wood lounge chair is shining like new.
TRIANGLE SIDE TABLE salvaged, refinished and painted in white lacquer this unique end table is now a radiant room completer!
PAINT DIPPED CHAIR SERIES these plain wooden chairs have been given a second chance in a modern world with a new coat of fresh white paint.